WISH YOU WERE HERE… WIN A 5K DREAM HOLIDAY WITH CENTRA
Local convenience retailer, Centra has joined forces with Club Orange to offer one lucky winner the chance to jet off on the summer holiday of their dreams. To be in with a chance of winning a £5,000 holiday voucher, shoppers just have to visit their local Centra store and fill out a travel postcard detailing the holiday of their dreams. From swimming the crystal-clear waters of the Caribbean to taking a bite out of the Big Apple, this postcard could be the ticket to a great summertime adventure.
The exclusive competition celebrates summer arriving at Centra stores across NI with an array of seasonal favourites now in-store. Come Rain or shine, inside or out, Centra has got summer covered with bright refreshing salads to juicy, chargrilled barbecue ingredients. The competition closes on 20th July and the winner will be notified on 29th July. For further information, competition terms and conditions and privacy policy, visit www.centra.co.uk or the Centra Facebook page, www.facebook.com/CentraNI.
Pictures by Stephen Hamilton, Press Eye.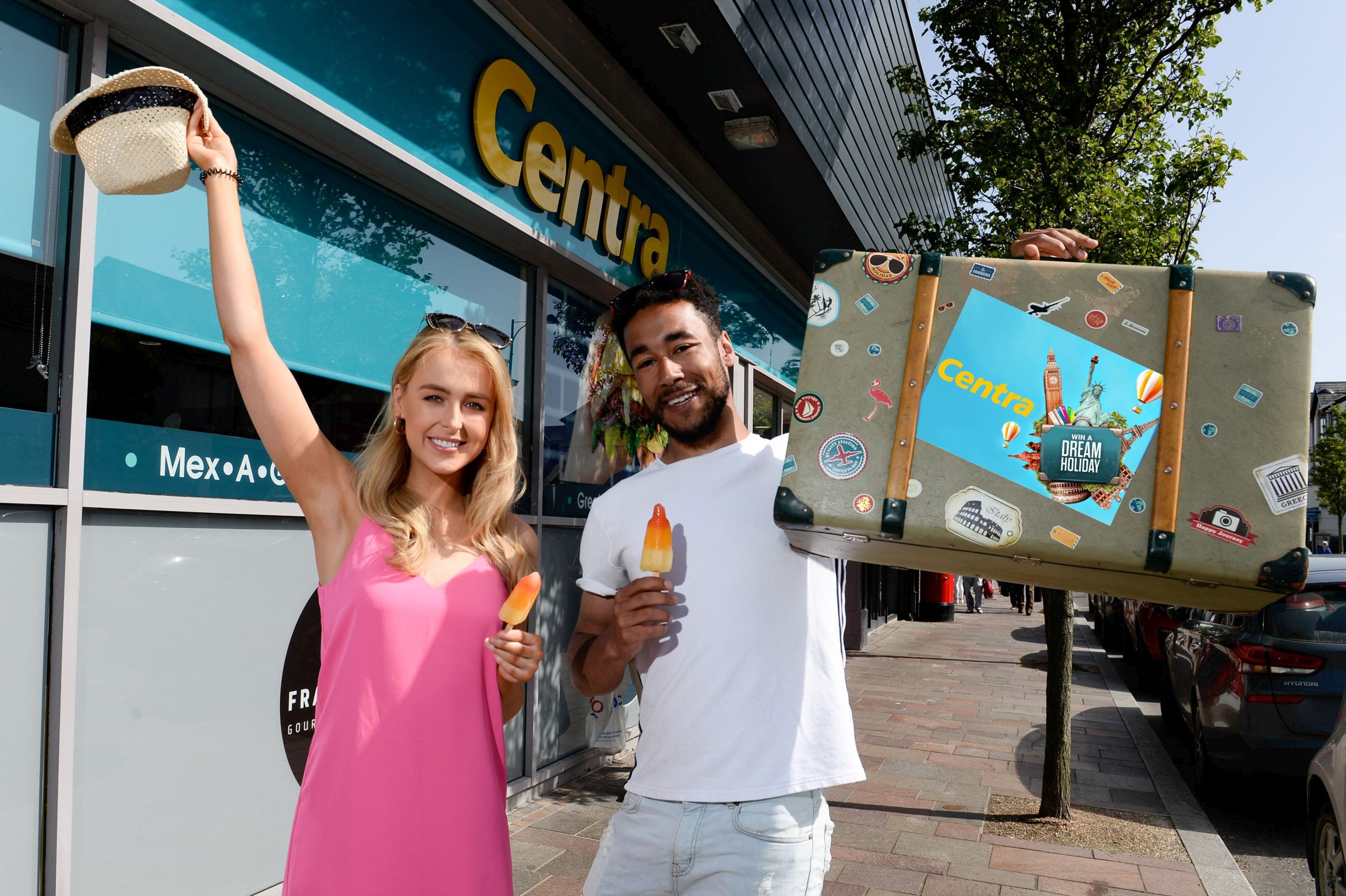 Pictured (L-R) Katharine Walker and Remi Shore launch the Centra 5K summer holiday competition in association with Club Orange.